Silver Springs News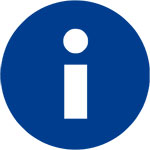 DON'T IDLE – It's the Law!
February 8, 2019
During the winter months Salt Lake City has some of the worst air quality in the nation. Just as Summit County residents and visitors move across the county boundaries so does the particulate matter that makes up the dangerous air pollution in the valley. We're responsible for generating the same pollution up here, we just don't see the same accumulation yet due to our different geographic and climatic conditions.

Read Anti-Idling laws in effect for:
State of Utah, Summit County and Park City.

Please reduce idling your vehicle and encourage others to reduce their idling times as well.
(SSL is printing up Anti-Idling "Reminder Tickets" you can slip under wipers of offending cars you find...or mailboxes...or...Ask us if you would like some.. free.)


"Winter Idling Myths Busted!" ~ Firestone - Read Article
Learn how you can safely de-ice your car on a horrid morning....(click)
Did You Know?
Idling actually prolongs the warm-up period.
The conventional wisdom that you should idle your car up to operating temperature comes from the days of carburetors, which needed several minutes of idling to get to an operating temperature where they'd run smoothly.
Why you don't need to idle your engine
Engines are now fuel injected and a better approach is to simply drive away immediately. Gentle driving warms the engine quickly without putting too much load on it before reaching operating temperature.
Can idling cause damage?
Yes, idling for too long on a cold day can cause engine oil dilution.
While you might have thought that letting your car slowly warm up was reducing the strain on the engine, all that idling time leads to raw gasoline seeping into the oil, breaking down the oil's lubrication properties and increasing the wear.
Another issue in the cold? Ice. No worries.
Here's how you can safely de-ice your car on a horrid morning.
Use a windshield blanket.
Placing a windshield blanket on your windshield in the evening is a great way to have a fast and safe start in the morning.


Use Your Air-conditioning..!
The most effective way of de-icing your car is to flick on the air-conditioning and let it circulate in the car....really!


Do not leave the car unattended.
Owners who leave their engines running while they run inside to grab something they've forgotten are a car thief's dream - and also breaking the law. Drivers have to be 'in control' of their vehicle at all times. If you need to go back into the house you should turn off the engine, lock the car and head in. Car insurers rarely pay out if the keys are left in the car.


Get rid of any snow.
Use a brush to wipe off all the snow from the car, making sure the front grille is clear.


Start de-icing the outside.
Make sure you keep a scraper and some de-icer in the car for mornings when you are stuck. As the engine warms the car from the inside get scraping from the outside. Don't wipe windows with your hands - your mitts will leave greasy smudges.


Never use boiling water on glass.
The rapid expansion and contraction of the ice can cause the screen to crack.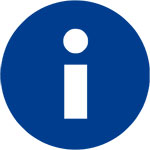 Christmas Lights & HOA dues
February 7, 2019
A reminder on behalf of your property management company:
Holiday decorations need to be taken down no later than 30 days after the holiday. That means that Frosty guy parked in your yard...gone. Reindeer prancing on your roof...send them home. The 20,000 watt spotlight you wowed the kids with by searching the skies for Santa's sleigh...uh,uh..gotta go.
H.O.A. Dues ...seems the bill comes earlier each year, what's with that? Smart bookkeeping is our guess. In any case, your HOA bill was due at the end of January...did you remember? If not, penalties may incur. (ouch!)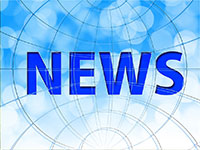 CC&Rs Voting Results - "NO"
February 1, 2019
Its official...Owners declined to pass the proposed CC&Rs
Record voter turnout for CC&R vote. Despite Board claims of voter apathy the results are in and show approximately 85% voter turnout. The turnout numbers certainly seem to reflect the interest people have in getting the CC&R issue resolved.
Exit Survey - We asked owners how they voted and why they voted the way they did. The survey will close at midnight Friday February 8th with the results tallied on Saturday. For a copy of the results, to view current results or to add your comments to the mix, visit out new SURVEYS page.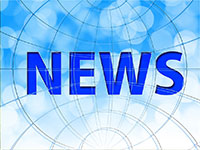 Guess What ? ...minimum lease term is 1 month, NOT 12
January 18, 2019
Breaking News... This week it was determined that the current lease term specified in the CC&Rs is actually 1 month, not the 12 months as represented by the proposed new CC&R. This is a BIG deal for many owners as this was part of their decision making process on how to vote.

Editor: At SSL we feel that owners should have the right to lease their property for any term of 1 month or more. We have been operating just fine under a 1 month minimum lease rule and there is no need to change that. The inclusion of this change to 12 months minimum is an unfair burden on those who wish to travel and cover their home while gone.
We strongly support maintaining the 1 month minimum lease currently in effect and suggest that if you feel it should be maintained as-is then you must vote "NO". If you have already voted Yes you may Change Your Vote.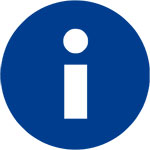 What if... the CC&Rs don't pass?
January 18, 2019
More than one homeowner has asked, "
What happens if I vote 'No'?
" And, "
What happens if the CC&Rs vote fails to pass the proposed CC&Rs?
"
It is important to remember that this vote is something of a checkpoint vote. Although the board and rewrite committee have worked long and hard on this, owners may not feel it is ready and may not pass it. Here is our take on what happens next if a "NO" vote occurs....
Read the Full Story here.
WHAT IF…
More than one homeowner has asked, "
What happens if I vote 'No'?
" And, "
What happens if the CC&Rs vote fails to pass the proposed CC&Rs?
"
It is important to remember that this vote is just a checkpoint vote. The board and rewrite committee has worked long and hard on this, and at some point, they just have to step back and ask the owners "What do you think so far – are we there yet?"
If the homeowners vote to pass it, then the proposed CC&Rs will go into effect. However, not passing it simply means that the board has a bit more work to do on the CC&Rs in order to gain the majority support the document needs to have.
The good news is that should a "No" vote occur, the world will not end. Homes will not float away, the underdrain will still be maintained just as it has been, the sun will rise in the East and set in the West, birds will sing and…well, you get the idea.
So, if anyone has been afraid that the CC&Rs must be passed or doom will settle on the neighborhood, it just isn't so. What we think will likely happen in the event of a "No" vote is this:
SSL will issue a survey of homeowners asking for reasons why they voted the way they did, either For or Against. This will be anonymous unless you wish to add your name.


The results will be shared with the board who will review their own voting information, and hopefully the survey results, and discuss the concerns and reasons that owners voted "No".
Note: SSL will publish the results of any survey feedback, and encourages the board to make their information regarding voting and feedback available as well.


The board can then determine the best ways to address the concerns as well as options for amending the CC&Rs in order to gain the broader support needed.


A revised version reflecting the updates would then be presented to the community for review and feedback before being presented for another vote.
"
Another Vote?!
" Fret not, the ordeal of the last few years does not need to be repeated. There are only a handful of issues apparently remaining in contention. One would hope these could be resolved easily and that another (hopefully final) vote could occur as early as this summer.
"
I just wish it was over!
" Yup. So do we. In fact, all the owners we have heard from feel that way too. Many also understand the need to get the docs right before locking them down. These are the governing docs by which you and your neighbors must abide for the foreseeable future; it behooves us all to take the extra time, if needed, to get them right. If the voting passes the CC&Rs, we will be at Big Lake Park that evening lighting some "Utah Legal" fireworks and popping champagne to celebrate the end of the ordeal. If not, we will postpone and see you in there early summer.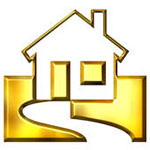 SSSFHOA - CC&R Q&A Session Jan 16 - Recap
January 18, 2019
The Q&A meeting on Wednesday will be the last of the voting period which ends on Jan 31st. Yet it was maybe the most important one yet.
1. 12 Month Minimum Lease - Richard Callahan again brought to the board's attention that the inclusion of a 12 month minimum lease in the new CC&Rs was NOT an original term and was in fact a change from the current term minimum which is a 1 Month Minimum Lease Term.
Paul Reddy agreed that they could find no information to the contrary and that, barring undiscovered information to the contrary, it appears the current minimum lease is in fact 1 Month.

2. 100% rule to pass dissolution of HOA - It was pointed out that the current writing of the rule constituted a change from our current 51%. It was also pointed out that it likely violated Utah State law:
Utah Community Association Act . … Section 57-8a-104(1)(a)(i)(A) of the Utah Code expressly states: "To amend the governing documents, the governing documents may not require . . . the vote or approval of lot owners with more than 67% of the voting interests."

It was generally agreed by most at the meeting that this clause should not be in the CC&Rs.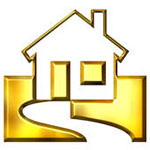 SSSFHOA - B.O.T. - Recap
January 18, 2019
This past week was busy with a BOT meeting on Monday(1/14) followed by a CC&R Q&A session on Wednesday(1/16). Here are the Top 4 important things that occurred.
1. It was brought before the board that the representation of the board's support of the proposed underdrains as being "unananimous" may be inaccurate as Hunt Williams had actually voted against it. It was agreed that the minutes should be noted to reflect that Hunt Williams was the lone dissenting vote regarding the proposed CC&R's.

2. Parcel 1c - (this is the piece of open space land at the corner of Meadows Connection and Silver Springs Dr.) It was discussed what options there may be for managing and maintaining the property which has up until now been in limbo as to who owns it. It was agreed to form an "Open Space Committee" to begin the process of securing title to the property.

3. Richard Callahan brought to the board's attention the fact that the current lease restriction were for a minimum 1 month rental, not the 12 month minimum as has been represented by the board and the rewrite committee. He was asked to provide proof. (he later did)

4. The board requested that ALL owner communication which they wished to forward to the attorney, John Richards, be first sent to the board en masse at Board@SSSFHOA.org. The board will then respond or forward as neccessary.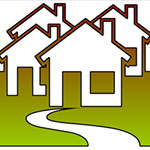 Masters Assoc. - 2019: The View Ahead
January 1, 2019
At the December Masters Assoc. annual meeting the board unveiled what plans were in store for 2019. We created a 2019 Master's Plan - a summary of what was shared and present it here for all those interested in what the Master's has going for this new year... for what it is worth, some pretty good stuff.

A reminder to all who may be interested... Masters is always looking for interested residents to join the board or one of the committees. There are some great things being done and being contemplated for 2019 and help is always welcome.
Contact: Robyn Bailey, 435-645-9342, Email Robyn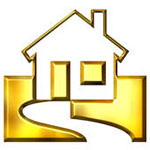 SSSFHOA - Announces Two Q&A sessions for CC&R rewrite
In order to help all owners get their questions regarding the CC&R rewrite answered the board is holding two Q&A meetings in January. Please check the
Events page
for exact time and place.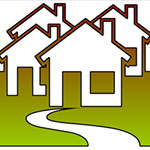 Masters Assoc. - 2018 Recap
The Masters Assoc. held their annual meeting in December and we were there to hear what was accomplished during 2018. A summary recap of what we gathered at the meeting is available at
2018 Masters Summary
.
A reminder to all who may be interested... Masters is always looking for interested residents to join the board or one of the committees. There are some great things being done and being contemplated for 2019 and help is always welcome.
Contact
: Robyn Bailey, 435-645-9342,
Email Robyn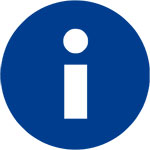 Street Parking Rules In Effect
With winter upon us it is important to remember that on-street parking is subject to restrictions, especially when there is snow. Don't get ticketed or towed!
Article X, Use Restrictions, Section 9
"... No vehicle of any kind shall be permitted to be parked on any public street between the hours of 1:00 PM and 8:00 AM. No parking is permitted at any other time while snow is present requiring removal. ... "