Silver Springs - Surveys!

Your chance to voice your views and get them heard. And...it's kind of fun.
A new survey every month or so. Results will be shared with the community and respective HOAs.
* online results may trail real-time results by up to 48 hours.
Please Read our Policies & Guidelines for participating in Polls & Surveys.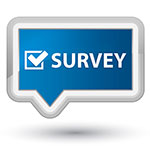 White Paint - Does it Fit in Silver Springs?
First posted December 11, 2020
Silver Springs was conceived as a mountain town neighborhood and as such the homes have, until recently, conformed to a certain woodsy, earthy color scheme.
Over the past year or two we have seen an influx of off white homes get approved and now more and more pure white homes. ARC says this is the shape of things to come, this is what new owners want.
So what do current owners want? Is a stark white home next to yours a welcome sign of the times or an LA eye sore?
We asked owners and had a very large response, 15 percent of SS owners.
White paint fits in a lot of neighborhoods...but, does it fit in Silver Springs?
The Results
YES ........ 31%
NO........ 51.7%
Maybe...if an off-white.... 17.2%
So...over 68% would prefer not to have stark white as a house paint option.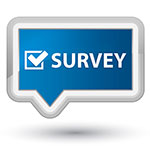 Sound Off Survey
August 13, 2020
This is the survey where owners get to voice their opinions about, well, just about anything having to do with Silver Springs.
If you have an opinion, a gripe, a wish... just click the link below and let us know. And, yes, a certain board member does read them all so you can know you have been heard.
Keep it civil and so a ten-year old can read it. OK? Thanks!

SPEAK UP - Click Here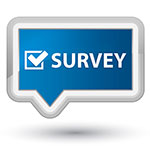 Cats: Roam Free or Not? - Survey
June 12, 2020
One of the simmering debates among homeowners everywhere is the issue of cats and the tendency for many of their owners to let them run free. With spring upon us and summer right around the corner, it seems like this is a good time to put the question to the Silver Springs community.
On one side are the cat owners who believe it is fine for their cats to roam freely throughout the neighborhood and further afield, many feel that cats' hunting mice, birds and other small prey is just the natural way.
On the other side of the debate are those who believe cats are not only intruding in their yards, but that they are not a natural part of the eco system and are a large factor in the documented decline of wild birds, and feel that cats, like dogs and other pets, should be confined to their owners' property.


------------------------
July 16, 2020
RESULTS - Well, owners on both sides of the fence weighed in on this one and passions ran high... high enough to cause us to update our
policies and guidelines
.
The results would normally have been presented in the report form generated by the survey app, however, in this survey there was an owner who chose to try and rig the results by submitting no less than a dozen fraudulent surveys. These were noted and removed along with that owner's comments which were found to not be on topic as well as of a personal attack nature.
We understand this "cleaning" of the survey may result in a question of survey integrity. To that I offer to share and review the original survey results with anyone who cares to check it for accuracy.
VIEW The Results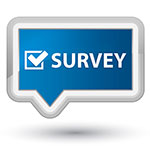 EVENT & Activities - Survey
First posted December 4, 2019
This is the follow up survey to the one we distributed in mid 2019 and shown below. This one had just a couple of questions and helped us narrow down what to focus on achieving this year.
fyi - question #2 - the answers consisted of some good ideas but the format of the saved survey precluded them being shown. sorry.
VIEW The Results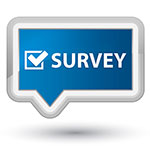 EVENT IDEAS - Survey
"What if..."
Living in Silver Springs we have access to a lot of creative people and a bunch of amenities and event opportunities. In fact, we've been wondering what ideas there might be for creating some new neighborhood events.
We started discussing ideas and got so excited we thought we would put the question to the neighborhood and see what ideas gained traction.
The results are in and some great feedback was shared. Now we get to work on producing some! Check out the comments and ideas...
VIEW The Results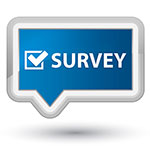 CC&R Exit Survey
This survey takes the pulse of the SS Single Family Homeowners as to how and why they voted the way they did regarding the proposed v.19 of the CC&Rs. Poll closes at midnight Friday Feb 8th.
Note: The online survey results provide summary data but no text responses. A full PDF report, complete with text results will be made available to owners requesting it once it is compiled on Saturday Feb. 9. There will also be a number of printed versions available at the BoT meeting on Monday the 11th....get 'em while they last.

View FULL Survey Results PDF | SHORT Survey Summary