CC&Rs: 2019 and The Road Ahead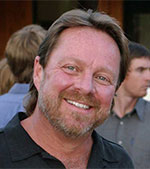 June CC&R's update:
June 7, 2019 (last updated Nov 6, 2019)
At the May SSSFHOA meeting there was a proposal made by Paul that there be a somewhat different approach taken to handling the CC&Rs rewrite. It involves first tossing out the "new" version which was previously offered and voted down, after having caused loads of anguish in the community.
Instead, the board will take a three-step approach which is based entirely on our current Bylaws and CC&Rs.  The new approach, as I understand it…(from my notes);
1) Bring the Bylaws into conformity with the current State law. – By July DONE
2) Bring the CC&R's (no policy changes) into compliance with State law. – By Fall DONE
3) Propose adjustments to policies such as were reviewed in the recent survey from the HOA and discuss, adjust, vote and implement. – Spring 2020
*ALL these steps are to be redlined to the current, existing documents. Owners can now easily review.
*There is to be NO further reference to or use of the failed "New CC&Rs" from the past several years.
A clean break from the headaches we have lived through, real redlines to existing documents – not the failed "New" ones, a logical step-by-step approach to cleaning things up…. Sounds pretty good. Let's wait and see, hopefully it will unfurl as promised.
We expect an official announcement and clarification regarding this new approach to the CC&Rs to be coming from the SSSFHOA Board shortly....watch your Inbox.
Chris Bachman