Silver Springs Amenities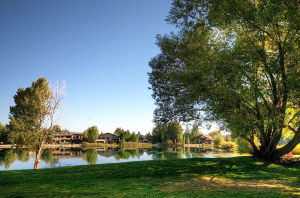 Big Lake
Big Lake is a stand-out amenity for those living in the Silver Springs neighborhood. The park encompasses a large trout filled lake which is enjoyed by many with self-propelled watercraft as well as a large and beautiful park area complete with a pavillion, basketball and volleyball courtts, playground, and loads of room for playing with the kids or dogs...or just lazing under a tree.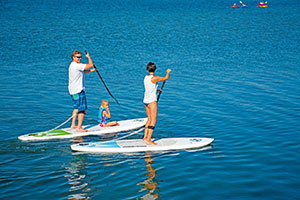 Boat Launch
For those wishing to park their non-motorized craft at Big Lake to facilitate ease of use, there is a special area for parking your craft. This area provides ease of launch as well as lock-up facilities. Permission to use is obtained from the Master's HOA.
Note: Craft allowed on Big Lake typically include: kayaks & canoes, paddleboards, peddle boats, inflatables.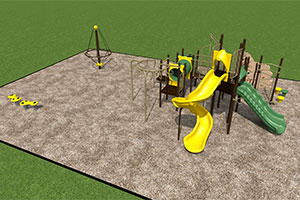 2 Playgrounds
There is a large playground area located at Big Lake park as well as a smaller one just off of Meadow Loop Rd. Both playgrounds have extensive makeover and new equipment as of summer 2019.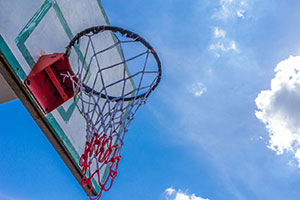 Basketball Court
Big Lake park amenities include a basketball court for owners and guests.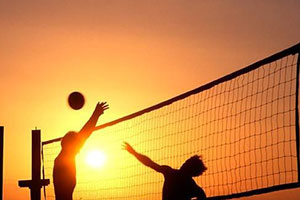 Volleyball
You will also find a volleyball court at the beautiful Big Lake park.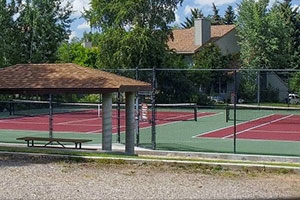 Tennis Courts
Silver Springs offers several tennis courts for use by residents. The courts are kept locked and an access code is available from the HOA's for resident access.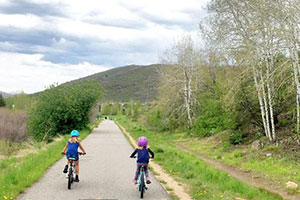 Rail Trail
The famous Rail Trail system runs along the back side of Silver Springs and connects residents to an extensive network of hiking and biking trails throughout Summit County. You can literally go anywhere without needing to use a road. Nice.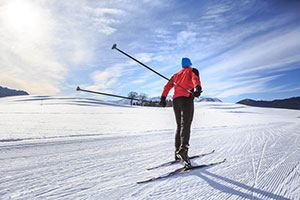 X-Country Ski Trails
In wintertime the Rail Trail turns into a snowy passageway leading throughout the Park City area and out to Kimball Jct. Utilized by skiers, walkers and dogs, the trail systems, along with snowy streets, allows skiers access to a multitude of roads and trails to enjoy.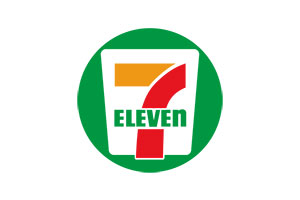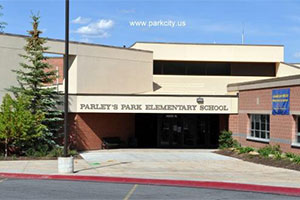 Elementary School
Parley's Park Elementary School is a popular 4-star rated elementary school at the entrance to Silver Springs. Visit the
PPES website
for more information.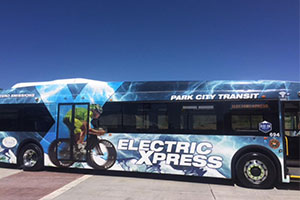 Bus Service
Free bus service runs through Silver Springs along the Silver Springs Rd. route. Hours of operation vary by season and transit authority planning so check current bus schedules online or at posted stops.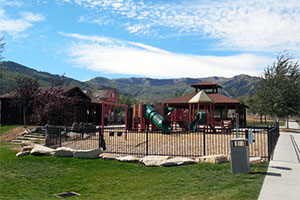 Willow Creek Park
Adjacent to Silver Springs, Willow Creek Park has three multi-use playing fields, tennis, basketball, volleyball courts, a picnic pavilion and restrooms. Two play areas: one for children 5 to 12, and another for 2-5 year-olds. A 1-acre irrigation pond is available as a dog pond in the summer and ice skating during winter months.