Meet The Candidates - 2020
SSL sent a request to every candidate asking them to provide a picture and either a statement of their positions or, without a response otherwise, we would utilize the bio they provided to the HOA.
The order in which they appear is based on three criteria.
Timliness with which they responded to our request
Update or confirmation of statement material
Photo submission


In the opinion of SSL, those three criteria give some indication as to the willingness of the candidate to participate in the election process by being an active participant and providing personal information to the voters. We believe the owners/voters in our community are entitled to candidates being transparent, showing an understanding of the issues and a willingness to state their position(s) or capabilities as well as a peek into their background.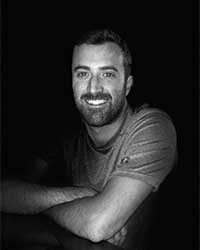 Brian Mehregan
My name is Brian Mehregan, I am 30 years old, and I live at 1554 Meadows Connection with my girlfriend Kinsey and our two dogs, Maggie and Tegan. I have lived in Silver Springs for 5 years and continue to love our Community more each year. Personally, I believe that I would bring a fresh perspective to the HOA Board, given the changing demographics in Silver Springs.
Professionally, I am an HOA Manager with Coopers HOA Management. We manage over 20 HOA's in Summit County, from some of the smallest to largest Communities in our County. This obviously gives me great insight into how a Homeowners Association can and should operate, along with a keen understanding of why some HOA's seem to struggle so much with their own Residents. While many people have a common misconception that everyone hates their HOA, this is simply not the case. With a dedicated Board and proper Management, an HOA can flourish, thrive, and be respected and appreciated by the Owners.
While I am very grateful for the current Board's efforts, I do believe that there is more our HOA can be doing for Residents. There are several lingering issues, such as the open space parcel 1C and a Bylaw rewrite, that the HOA needs to address, but the current and past Trustees have sadly not done so. Having attended many of the recent HOA Board meetings, I have seen these issues being repeatedly pushed back out of fear of creating more work for the Board. The Trustees volunteered their time to work on these issues, but when asked to do so, they have failed repeatedly. I very much appreciate the opportunity to represent Silver Springs on the Board and guarantee that I would not shy away from the extra effort it will take to bring the above issues to a close after over 30 years. While we are all busy in this crazy world we live in, I am dedicated to putting in the time to make our Community the best it can be.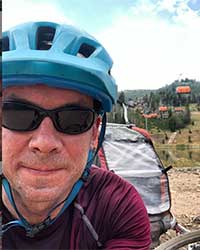 Walt Wehner
Selected by 2020 Nominating Committee
I'm a father of 3 young children and small businessperson (I own and operate a small bicycle manufacturing company). Our family has lived in Park City since 2014. Many of you know my wife "Dr. Sarah" who runs the science fair at Parley's Park and is a substitute teacher as well. I have experience both with accounting and running a business, and with managing an HOA - I was president of the ARTA HOA in Boulder, Colorado, for 8 years (from 2005-2012). During that time we replacing the roof system of the entire complex, repaved our parking area, and completed many other repairs - all without a single assessment or raising dues. To be honest, I see little to complain about with the current status quo. Our neighborhood is awesome! If elected I'd do my best to keep things running smoothly and hopefully avoid drama/excessive expenses.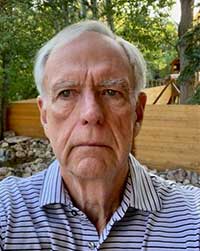 Frank Thomas
Selected by 2020 Nominating Committee
Spent 4 years in the Air Force and 9 1/2 years at Western Airlines as a Computer Operator. Hired as a pilot for Western in 1978 and on to Delta when they merged in 1987. Retired from Delta 2005 then worked a year in India before full retirement. Lived in Southern California (excluding my time in the Air Force) until moving to Park City in 1987. Moved into my current home in Silver Springs in 1991 so I'm at just short of 30 years in the neighborhood. Since I've been here that long and I have much more open time in my schedule these days, I believe that this would be a good opportunity to help give back to the neighborhood.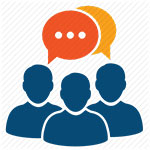 Shane Bognaski
Selected by 2020 Nominating Committee
I moved to Park City 5 years ago with my family. We started in the Ptarmigan townhouses and moved into a single family home last year. We have 3 boys in Parley's Park. I'd like to help participate in HOA management process to help keep the neighborhood going strong and build on the already strong sense of community.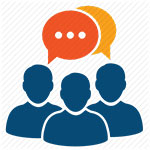 Bradley Hornsby
I moved into my home in Silver Springs in 1986, 34 years ago. I retired in 2010 from L3 Communication in SLC as an Electrical Engineer with BS degree from LSU, MS in Electrical Engineering and a MBA degree from the University of Denver. On May 4 of this year I attended with the Underdrain Committee the Maintenance performed by Pro Pipe. Pro Pipe investigated and performed a clean out of MANHOLES 6A, 9A, 8A, 11A, 16A, and 15A. The results of a report are in the Segment A attached report written by Lucy and Clay Archer with contribution by me. This report shows the location and status of all Segment A Manholes. On May 11 the board voted to dissolve the Underdrain Committee headed by Clay Archer and Russ Paskoski without consulting the principals, On May 16, Lucy Archer, Clay Archer and Bradley Hornsby investigated the Segment B Underdrain to find out the locations and conditions of all Manholes in Segment B.
The results are attached as Segment B written by Lucy and Clay Archer with contribution from Bradley Hornsby. Additional investigations were done on June 18 on the Segment B SDBOXES and DAYLIGHT. What I see is an Underdrain System which was put into1982 CCRs by a developer at the wishes of the County and with Segment B never completed. Each section of Segment A and Segment B is in homeowner private property. It has become an issue as to whether the individual homeowner must have and should have the responsibility to maintain his or her own crawlspace, or basement. It is my understanding that the County has stated on a number of occasions that maintenance of the underdrain is not the responsibility of the HOA. I am against the repairs of the Underdrain, and the incorporation of the Underdrain into the CCRs as a HOA responsibility. Each Homeowner needs to draw their on conclusion as to the viability of the Underdrain System. The attached reports will assist Owner conclusions.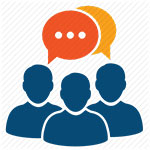 Kate Lockard
No Bio or other information provided.